April 2016
EXPOMIN 2016 | Mining Industry - Santiago, Chile
The event will feature the latest equipment, technology and services specifically geared towards the Chilean and Latin American mining industry. Organized by FISA S.A., the event has the support of the Chilean Government through the Ministry of Mining, the National Society of Mining, the Chilean Institute of Mining Engineers and the Mining Council.

Our team look forward to attend, and be able to share our first time exhibiting experience on this event worldwide.

Press Contact:

Anne Meerboth-Maltz
Tel. (312)781-5185
Fax (312) 781-5188
E-mail: ameerboth@mdna.com
---
November 2015
EXPOTRANSPORTE ANTPAC 2015 - Guadalajara, Mexico
Guadalajara, Jalisco a 18 de noviembre de 2015 - La Asociación Nacional de Productores de Autobuses, Camiones y Tractocamiones (ANPACT) anuncio el inicio de la organización de la décimo sexta edición de la Expotransporte ANPACT 2015, en el Centro de Exposiciones Expo Guadalajara.

Este evento se ha caracterizado por ser una de las exposiciones con mayor área de exhibición en Mexico, este año ocupo 51,000 metros cuadrados, lo que permite a sus visitantes conocer los avances tecnológicos directo con los fabricantes de autobuses, camiones, tractocamiones y motores a diésel, todos socios de ANPACT, así como con fabricantes y representantes de remolques, semiremolques, plataformas, cajas, chasises y trailers, góndolas de carga y descarga.

www.expotransporteanpact.com.mx

---
October 2015
OTC Brasil 2015: Industry Traditional Awards - Rio de Janeiro, Brazil
Rio de Janeiro, Brazil (28 October 2015) – For the first time, OTC Brasil 2015, one of the most prominent offshore oil and gas industry events in the world, held two industry traditional awards ceremonies in Brazil.

After the topical luncheon, this Wednesday second day of the event, OTC Brasil Oversight Comittee Chairman, João Carlos de Luca, presented the Distinguished Achievement Award to Petrobras engineer Antonio Capeleiro Pinto, award for individual. \"In my academic life, Brazil gave me everything. I studied in excellent public schools. In my professional life, Petrobras gave me the opportunities to develop a successful career. So I am grateful for both of them,\" said Antonio.

The Distinguished Achievement Award for Companies was presented to Subsea 7, for Buoy Supporting Risers System. The award was received by the company ́s Vice-President Vitor Bomfim.

OTC Chairman, Joe Fowler, presented the Spotlight on New Technologies Award to FMC Technologies, for Shape Memory Alloy Fittings in Subsea Equipment, an innovative technology to replace orbital welding processes used to connect hydraulic tubing. FMC Technologies Technology and Engineering Vice-President, Paulo Couto, received the award and demonstrated the technology and its capacity to remember material shape. \"It is a technology used many times in other industries, such as automotive, but first time in the application in oil and gas industry.\"

About the Brazilian Petroleum, Gas and Biofuels Institute (IBP)

Founded in 1957, IBP is a private, non-profit organization focused on promoting the development of the Brazilian oil, gas and biofuels industry in a competitive, sustainable, ethical and socially responsible environment. Today, IBP congregates more than 220 associated companies and professionals, and it is recognized as an important industry representative for its technical knowledge and fostering the debate of big industry issues. Organizer of the main oil & gas shows in Brazil, such as Rio Oil & Gas and OTC Brasil, IBP also develops technical courses and it is also responsible for standardization, certification of inspection services and technical publications.

---
June 2015
METEC | International Metallurgical Trade - Düsseldorf, Germany
The boom is stagnating. This is something that the metal industry on all continents is starting to notice. That is why at first it wasn't clear if the four big metal trade fairs in Düsseldorf would be a success. There were a lot of concerns that the companies would shy away from large investments. However: There were no signs of a mood of crisis at the GIFA, METEC & Co.

With 78,000 visitors from more than 120 countries GIFA, METEC, THERMPROCESS and NEWCAST 2015 in Düsseldorf were on the level of the previous events. The experts presented themselves in high spirits to invest and the 2.214 exhibiting companies reported on numerous business transactions with customers from all over the world.

Messe Düsseldorf Managing Director Joachim Schäfer: "The 'Bright World of Metals' shines brighter than ever. The atmosphere in the fair halls was excellent every day. The trade visitors really appreciated that complete machines and systems are presented here in Düsseldorf. Accordingly, the sales talks run extremely positive."

---
May 2015
Offshore Technology Conference - Houston, USA
Houston, Texas, USA (7 May 2015) – Swissxer, together with more than 94,700 other attendees from 130 countries gathered at the annual conference, demonstrating OTC's position as the leading forum to exchange ideas and opinions to advance scientific and technical knowledge for the safe, environmentally friendly and sustainable development of offshore oil and gas resources.

The event featured 11 panel sessions, 29 executive keynote presentations at luncheons and breakfasts, and nearly 300 technical paper presentations. Speakers—including major, independent and national oil companies; federal and regional government officials; and academics—presented their views on a wide variety of topics, including future industry directions, operational integrity and risk management.

The conference's focus on bridging technology was exemplified by the "Pumps and Pipes: Innovation in the Oil Field and Cardiovascular Medicine" technical session. Leaders from two of Houston\'s major industries—medicine and oil and gas—discussed advances which could be shared to add value, reduce risk and improve efficiencies.

OTC 2016 takes place 2–5 May 2016 at NRG Park.
---
September 2014
InnoTrans 2014 10th Edition - Berlin, Germany
The tenth InnoTrans was an outstanding industry event. Record numbers of exhibitors and trade visitors; 140 world debuts; 145 vehicles on outdoor display and increased visitor satisfaction were the key features of the best InnoTrans to date. 2 758 exhibitors from 55 countries presented their innovative products and services in Berlin, with 138 872 international trade visitors from more than 100 countries visiting the fair.

Following incorporation of the new CityCube Berlin exhibition building, for the first time the fair extended over 40 halls instead of the previous 38. Innovations at the InnoTrans 2014 included, among others, the Future Mobility Park, a new venue presenting trend-setting creative and visionary transportation concepts. In addition to this, the fully-booked outdoor display and track areas included a new special gauge display, which focused on broad- and narrow-gauge vehicles.
---
April 2013
India Steel Expo - Mumbai, India
INDIA STEEL 2013 International Exhibition and Conference, is a joint initiative taken by the Ministry of Steel, Government of India and Federation of Indian Chambers of Commerce and Industry (FICCI) to provide a platform to all the Participants, Delegates, Business Visitors and other key decision maker from the Steel and other related industry to interact with, and explore new business avenues.
---
December 2012
Nanjing - Swissxer // Long Lasting Friendship and Harmony Dinner - Luzern, Switzerland
Nanjing is the capital of Jiangsu province in eastern China and has a prominent place in Chinese history and culture, having been the capital of China on several occasions.

We had the honour to welcome our friends from the Nanjing Official Delegation in Luzern, Switzerland, together with the President of the Swiss Chamber of Commerce in Beijing, for a special dinner where they were able to enjoy delicious traditional Swiss dishes in a typical and beautiful environment.

We look forward to many other occasions to share with our good friends from Nanjing.

Gambei!

---
November 2012
Food Fact Finding Mission - China/Hong Kong
For the last 20 years, the Chinese economy has grown at an average of 10% per year. The increase on purchase power by the new medium class, has established a new demand pattern for high quality food products and process machinery.

The Food Fact Finding Mission organized by OSEC (member of the Swiss Confederation), was the ocassion for Swisser to explore and discovered, on the ground, the extraordinary opportunities available in the market place. Together with an official Swiss delegation, we visited the four main metropolitan Chinese cities; Hong Kong, Guangzhou, Shanghai and Beijing, as well as Nanjing, a main « second third city » raising economy in the country.

Swissxer will be launching in 2014/2015 its own brand of high quality dehydrated products (i.e. Egg Powder, FCMP), and process related machinery and equipments, available exclusively for the Chinese market.
---
September 2011
CS Promotional Video - Pitea, Sweden
Featuring our Passion model.

To watch it please visit the following link, www.swissxer.com/composite1.htm

The Composite Scandinavia product range is a series of transparent composite LPG cylinders made of glass-fibre reinforced vinylester. The material properties and ingenious design provide a transparent, light-weight, highly cost-efficient product that is safe and easy to handle.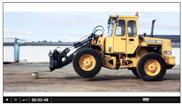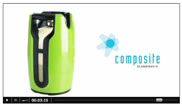 ---
Septembre 2010
23rd World LPG Gas Forum. Madrid, Spain
For the first time in history the WLPGA will combine its annual event with the annual congresses of both the European LP Gas Association (AEGPL) and the Ibero American LP Gas Association (AIGLP). In addition, the third Global LP Gas Technology Conference will be hold together with a significant side event looking at LP Gas development in sub-Saharan Africa. All of these events together will contribute to what we believe to be the biggest and most significant single meeting of our industry ever.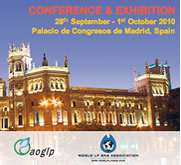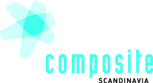 ---